Expert Panel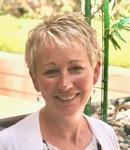 Deborah Buckles, BS, RRT, NCTTP
is the Program Director of the IU Simon Tobacco Control Program. She currently oversees the "ReThink Tobacco Indiana" project. See More >>
Ms. Buckles has received her Bachelor of Science degree in Respiratory Therapy, the National Certificate in Tobacco Treatment Practice and serves on the Council for Tobacco Treatment Training Programs. Employed by the IU Simon Cancer Center since 1997, the first 13 years of Ms. Buckles' career was dedicated to helping individuals overcome their tobacco addiction. Since 2008, Ms. Buckles has dedicated her career to the "ReThink Tobacco Indiana" project, focused on tobacco cessation systems change in mental health & substance abuse centers across Indiana. Receipt of a grant from the National Cancer Institute's Moonshot Initiative in 2017 allowed Ms. Buckles the opportunity to develop a tobacco treatment program for cancer patients. During Ms. Buckles' more than 20 years in the field of tobacco treatment she has coordinated and developed training programs for health care professionals and lay persons across Indiana, worked on multiple research efforts, and been a leader in the state.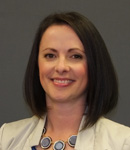 Mallori DeSalle, MA, LMHC, NCC, CMHC, MATS, CPS
is a licensed mental health counselor, nationally certified counselor, medication-assisted treatment specialist and an internationally certified prevention specialist. See More >>
She is currently earning her certification in therapeutic humor through the Association for Applied and Therapeutic Humor (AATH). Over the last 20 years working in mental health, substance abuse and prevention fields, she has worked with children, adolescents, adults, families and professionals serving in a variety of roles including: community prevention coordinator, therapist, substance use educator and trainer. Ms. DeSalle has worked with healthcare, behavioral healthcare and community based organizations to implement substance use prevention interventions for the last decade. Since 2008, Ms. DeSalle has been faculty in the Department of Applied Health Science in the School of Public Health at Indiana University, Bloomington. Within the university, Ms. DeSalle serves Prevention Insights (a center at IUB) as the Director for SBIRT Implementation and Lead Motivational Interviewing (MI) Trainer. She is a member of the Motivational Interviewing Network of Trainers (MINT) and listed on the National Addiction Technology Transfer Center SBIRT Trainers' Registry. Ms. DeSalle provides training and technical support with MI, SBIRT and a variety of other substance use and mental health related areas to multidisciplinary audiences both nationally and internationally. In addition to her work, she volunteers on the Board of Directors for AATH and the Cottey College Alumnae Executive Board.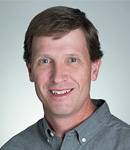 Jon Macy, PhD, MPH
is an Associate Professor of Applied Health Science in the School of Public Health at Indiana University - Bloomington. See More >>
He teaches in the public health administration concentration for the Master of Public Health program. His research interests include public health policy and design, implementation, and evaluation of public health interventions. He received a PhD in health behavior from Indiana University, an MPH in international health from Emory University, and a BA in economics from DePauw University.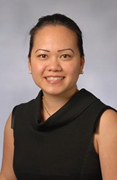 DuyKhanh Pham Ceppa, MD
is a thoracic surgeon at IU School of Medicine, with a clinical focus on General Thoracic Surgery, Thoracic Surgical Oncology, and Minimally-Invasive Surgery. See More >>
Dr. DuyKhanh Pham Ceppa graduated summa cum laude from the University of North Carolina in Chapel Hill and received her medical degree from the Duke University School of Medicine thereafter. Following completion of General Surgery and Cardiothoracic Surgery training, Dr. Ceppa joined the faculty at Indiana University.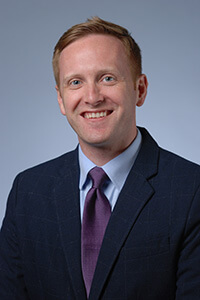 Zachary Adams, PhD
is an Assistant Professor and licensed health service provider in psychology in the IU Department of Psychiatry. See More >>
His clinical and research interests center on improving care and promoting healthy outcomes for young people with co-occurring mental health and substance use problems, with a particular emphasis on youth and families impacted by trauma and adversity. Additionally, he is strongly committed to teaching students, interns, residents, fellows and involving trainees in all aspects of his team's work.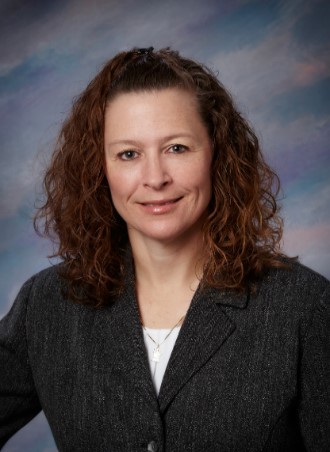 Carol Ott, PharmD, BCPP
is a Clinical Professor of Pharmacy Practice in the Purdue University College of Pharmacy and a Clinical Pharmacy Specialist in Outpatient Psychiatry at Eskenazi Health and Midtown Community Mental Health in Indianapolis. See More >>
Dr. Ott is a member of the Indiana Medicaid Drug Utilization Review Board, where she has served as the Chair and Vice-Chair, and a member of the Mental Health Quality Advisory Committee for Indiana Medicaid. She serves on the College of Psychiatric and Neurologic Pharmacists (CPNP) Foundation Board and is a past Secretary of the CPNP Board of Directors. She is a consultant to the Psychotropic Consultation Program for the Department of Child Services/Indiana University School of Medicine, Department of Psychiatry, as well as the Tippecanoe County Public Defender's Office.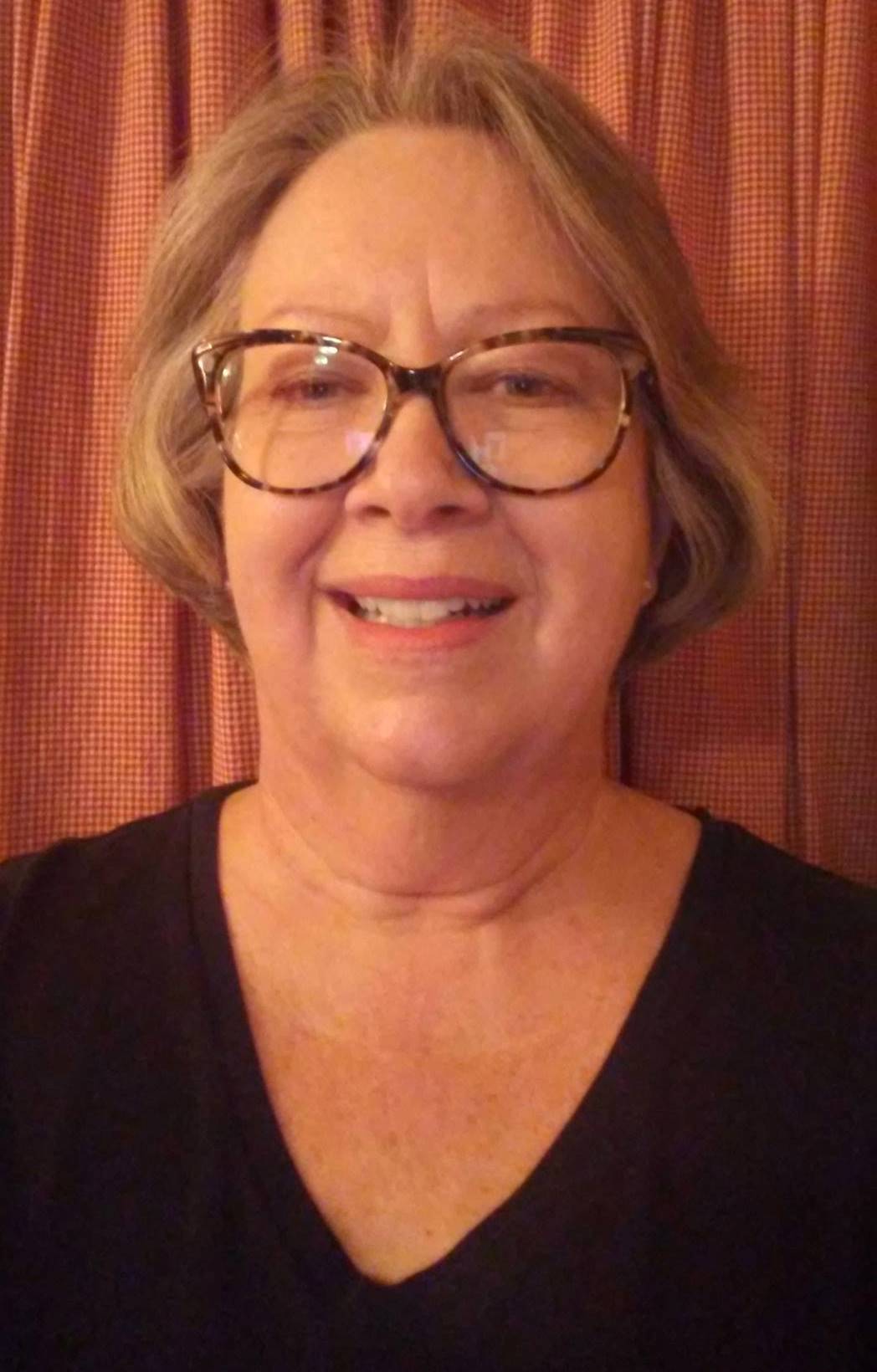 Laurie Redelman, LCSW
is a licensed clinical social worker with the Riley Encompass program, where she treats adolescents with substance use difficulties and co-occurring psychiatric disorders.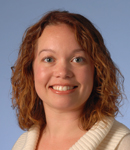 Nadia Krupp, MD
is an Assistant Professor of Clinic Pediatrics, board certified in both Pediatrics and Pediatric Pulmonology. She is the Director of the Riley Asthma Care Center, overseeing and ensuring quality of pediatric asthma care throughout Riley Hospital. See More >>
Dr. Krupp is also Director of the Riley High Risk Asthma Clinic, which provides intensive outpatient management of patients with the most severe and difficult-to-treat asthma. She has expertise in both pediatric asthma research, and clinical asthma care for patients throughout the entire spectrum of asthma severity. Dr. Krupp has recently been an invited speaker on the topic of asthma throughout the state of Indiana, and has also presented asthma related research at national conferences.